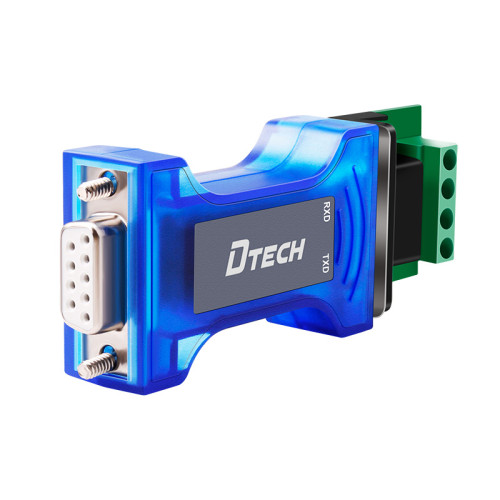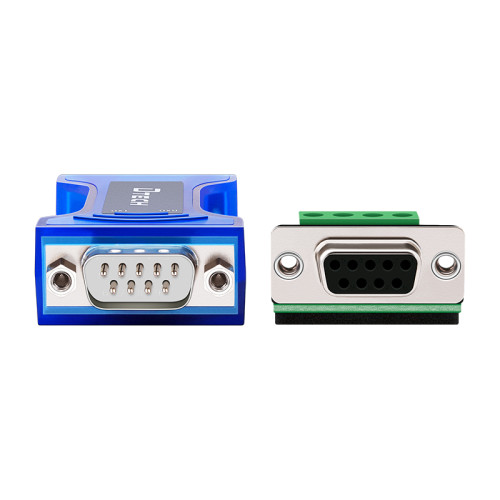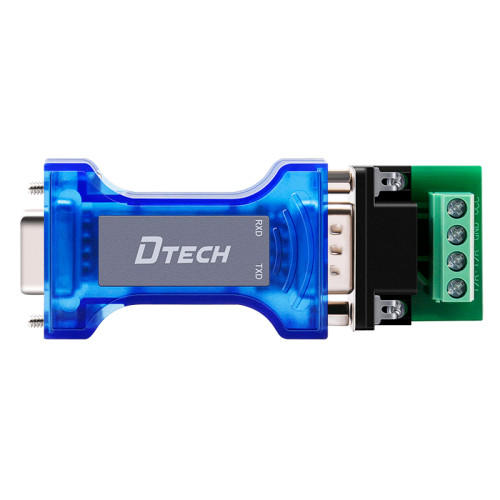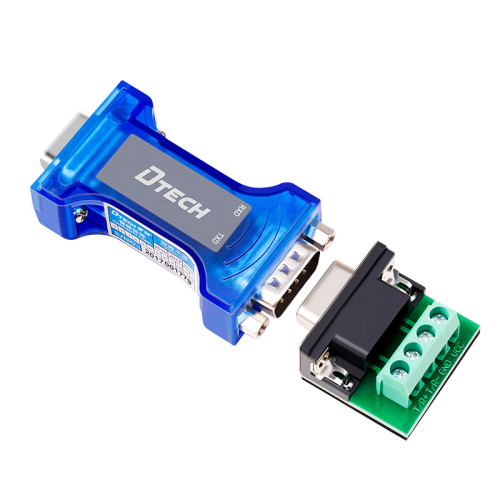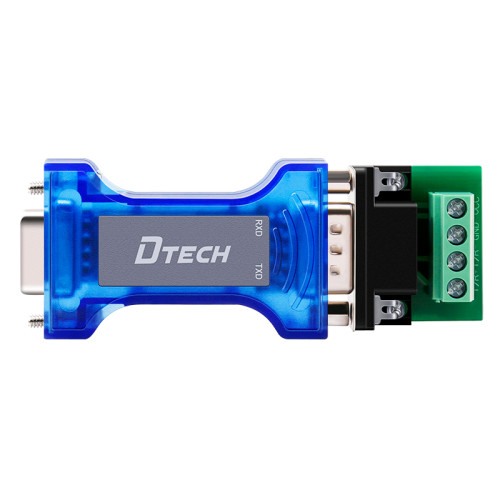 Dtech 1500VDC Passive RS232 Photoelectric Isolation Protector RS232 Converter with Lighting
Item specifics
Brand Name

DTECH
Dimension

63mm*33mm*17mm
Communication rate

300bps-115.2Kbps
Transmission distance

1200 meters (RS-485 end)
Transmission rate

300BPS-11
Description
Dtech 1500VDC Passive RS232 Photoelectric Isolation Protector with Lighting
Overview:
Converter is compatible with the RS - 232, RS - 485 standard, can be an RS - 232 signal is converted to Differential signaling of the RS - 485 / RS422, without external power supply, internal adopt unique "RS - 232 charge pump" drive the whole circuit; Circuit
with zero delay automatic transceiver conversion device, prevent collision of the I/O circuit automatic control data flow
direction, so as to ensure the programs written in the RS - 232 manner without change, can be in the safe operation of the RS -485 / RS422 mode, and fully ensure that suitable for the operation of the existing software and hardware interface.
Performance parameter:
1, Interface characteristics: interface compatible with EIA/TIA RS-232C, RS-485/RS-422 standard
2, Electrical interface: RS-232 end DB9 connector, RS-485/422 end DB9 needle type connector, with terminal
3, Work mode: Asynchronous Full Duplex, half duplex difference automatic selection of transmission, without jumper settings
4, Transmission medium: twisted pair or shielded wire5, Transmission rate: 300BPS-11
5.2KBPS6, Size: 64mmX33mmX17mm7, Use of the environment: -20 degrees to 70 degrees, relative humidity of 5% to 95%8, Transmission distance: 1200 meters (RS-485 end) 5 meters (RS-232 end)

Hardware installation and application:
The product shape using the DB-9 universal adapter plug, an output interface with a common terminal, can use a twisted pair or shielded wire, connection, convenient disassembly. When the converter operates in RS-485 half duplex mode, mode of connection using direct way, respectively is T/R+ connected to the other A+, T/R- connected to the other side of the B-. When operating in the RS-422 full duplex mode, using the cross connection mode, respectively is T/R+ connected to the other RXD+, T/R- connected to the RXD-, RXD+ connected to the other TXD+, RXD- connected to the other TXD-.
DT-9003 interface converter supports the following four kinds of communication mode:
1,Four line, point-to-point full duplex
2,Point to multi point / line four full duplex
3,Point to point / line two half duplex
4,Point to multi point / line two half duplex


Note: in order to prevent the reflection and interference signal, need to be connected with a matching resistor in the circuit terminal (parameter 120 ohm 1/4W), as the case may be.